Blog
2013-03-15
EURJPY, Forex trade opportunity!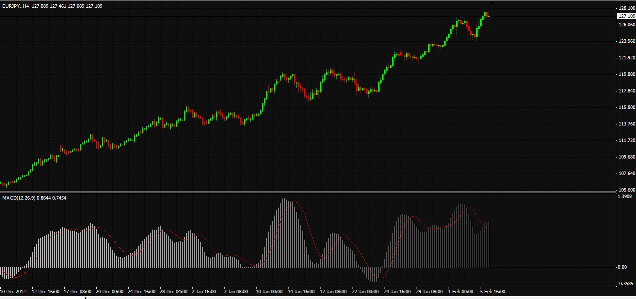 Why do I say there is a possible trade on the EURJPY?
If we look at the chart above you will see two indicators I make use of, the Ichimoku and the MACD. Both of these indicators are there to indicate and confirm trends. Now on the Ichimoku (the one on the price chart), the Chinkou Span is clearing out of the price, which is good. The Tenkan Sen and Kijun Sen is blelow the price, also a bullish indication. The Kumo cloud is below the price and the future Kumo cloud is bullish. The MACD is showing us that the momentum in the price action is increasing to the upside... very good! So our trend is confirmed to be bullish and our price momentum is increasing... This is all and all good for someone that wants to take advantage of getting into a established trend...
If you would like to learn more about this method of trading, join my Forex training program!!